When:
June 24, 2023 – July 3, 2023
all-day
2023-06-24T00:00:00-04:00
2023-07-04T00:00:00-04:00
Where:
Milton Memorial Park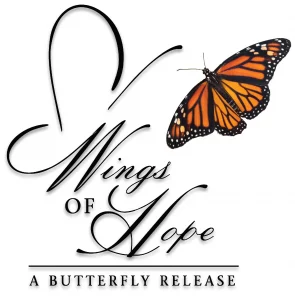 Please join us Saturday, June 24th, 2023 9am-12pm for our 13th Annual Wings of Hope!
9:00am – Park opens for Wings of Hope
10:30am – Ceremony Begins
11:15am – Butterfly Release
This is a very special and unique celebration of life that has become an inspiration for many in the community who have been touched by cancer.  This memorable event features a live butterfly release to symbolize the special lives lost to cancer. Wings of Hope is an event you will want to put on your calendar every year!
As a part of a repertoire of signature events that have become widely known throughout Sussex County, this event is highlighted by the release of beautiful butterflies in recognition of family, friends, and neighbors whose lives have been impacted by cancer.
FREE Family- Friendly Event   /    Rain or Shine
Tips for the day:
Pre-purchase is now closed but you can purchase your butterflies, t-shirts, raffles and 50/50's at the event, credit cards will be accepted but cash is always best the day of the event due to potential technical difficulties
Bring chairs – some seating is available but best to have your own chair if you need one
Bring an umbrella and rain boots
Bring water & sunscreen – Hydrate & protect your skin
You are invited to dine at Irish Eyes in Milton from 11am-4pm for a Dine & Donate event. Mention Wings of Hope and Irish Eyes will donate 10% of your bill back to Cancer Support Community Delaware!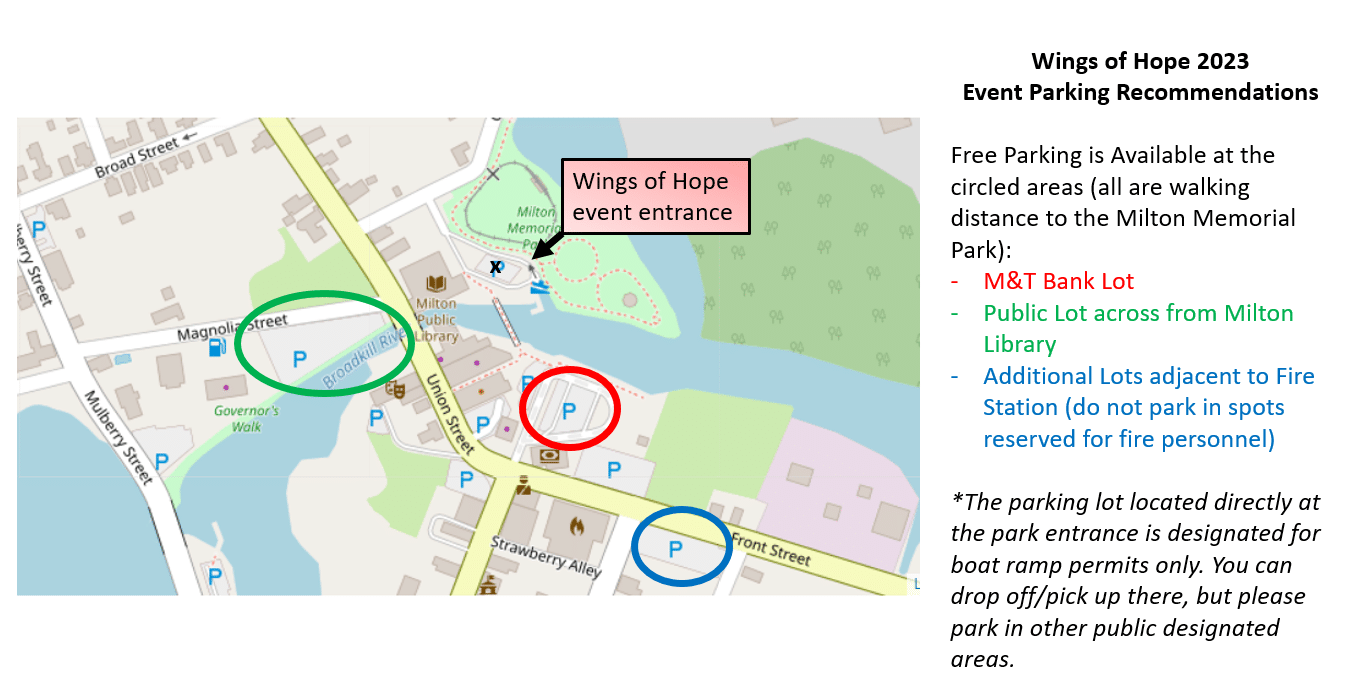 Event includes:
Butterfly/Pollinator Live Plants to purchase (butterfly bushes, lantana's, etc.)
Vendors
A Free "Kids Zone" including train rides, face painting, kids crafts & coloring zone,  and kids-specific raffles.
Live broadcast & music from Coast Country & Coast Country Cares
Raffle Basket Auction and 50/50
And of course ending with Live Butterfly release after the reading of all the honoree names
Wings of Hope 2023
In Memory/In Honor
Amy Anderson
Katrina Armstrong
Alberta Banning
Betty Ann Baughan
Kim Bennett
Rozi Berberian
Kevin Brooks
Grace Bucklin
Marie Camp
Roger Camp
Felicia Cappo
Richard Cordrey
Emma Coverdale
Kimberly Coverdale Miller
Anthony D'Angelo
Margaret D'Angelo
Samuel DeBella
Susan Desch
Andy Dewing
Lynn Donoway
Steve Donoway
John L Draper, Jr
Linda Elliott
Eugene Elwood
Patricia Elwood
Fabiola Fiore
Brenda Galate
Rita Galate
Peggy Gastner
Scott Hallman
Fred Hays
Christina Jackson
Sue Ann Kane
James Keegan
Arthur Keleher
Robin Koerner
Komeleski Family
Shirley Kratz
Carol Krebs
Agnes Lake
Debbie Lau
Margaret Leach
Linda Lombardi
Sharon Lupinski
Jessica Marrone
Kenny Martin
Isabel Matias
Karen Mays
Lara McDonald
Pat Miller
Erika Narducci
Barbara Lange Nathans
Penelope Neckowitz
Timothy Nelson
Chloe Nolf
Gail Percich
Nicki Pickles
Sandra Reinart
Diane Rementer
Jill Richardson
Glenda Ridgway
Robert Ritthaler
Francisca Rodriguez
Michele Sammons
John Sandlof
Sydney Harper Sandlof
Eunice Satterfield
Ray Schinzel
Elle Sheaffer
Dorothy Sholl
James Sholl
Leroy Skinner
Margie Skinner
Doris K. Smith
Jr Smith
Mary Smith
Roy Smith
Terri E. Smith
Sherry Solomon
Ray Stanley
Richard Stover
Nancy Elizabeth Thigpen
Lynn Thompson
Joyce Timm
Larry Tobin
Vincent Tramontano
Elsa Trejo-Rodriguez
Lesley Twiss
Melissa Watts
William Weisenbach
Margo Wiener
Lenny Williams
Shirley Wilson
Harriet S. Windsor
Renatha & Buck Woodard
Aunts Francoise and Renee
Cousins Philippe and Martine
Friends Debi, Kira, & Patty
Tunnell Cancer Center Staff
And all who are on this journey