When:
2023-06-24T00:00:00-04:00
2023-06-25T00:00:00-04:00
Where:
Milton Memorial Park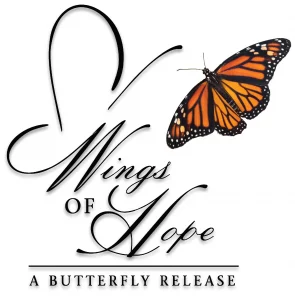 Save the date: Saturday, June 24th, 2023 for our 13th Annual Wings of Hope!
CSCDE held a successful 12th Annual Wings of Hope: A Butterfly Release on June 25, 2022 at Milton Memorial Park. This is a very special and unique celebration of life that has become an inspiration for many in the community who have been touched by cancer.  This memorable event featured a live butterfly release to symbolize the special lives lost to cancer. Wings of Hope is an event you will want to put on your calendar every year!
As a part of a repertoire of signature events that have become widely throughout Sussex County, this event is highlighted by the release of beautiful butterflies in recognition of family, friends, and neighbors throughout whose lives have been impacted by cancer.