When:
December 21, 2019 @ 2:00 pm – 4:00 pm
2019-12-21T14:00:00-05:00
2019-12-21T16:00:00-05:00
Where:
Bob Carpenter Center
631 S College Ave
Newark
DE 19716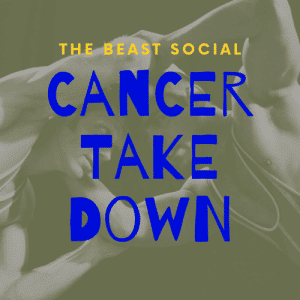 Join The Wrestlers In Business Network for the CANCER TAKE DOWN on December 21, 2019 from 2:00 PM – 4:00PM. The event will take place during the Beast Of The East Tournament, the number 1 ranked high school in season tournament in the nation hosting 120 high school teams and 1000 wrestlers from seventeen states. The "Beast" is attended by over 3000 fans with close to 100 college coaches scouting the event.
The Cancer Take Down will offer an exclusive viewing of the tournament from the Bob Carpenter Club and feature drinks, hors d'oeuvres, and a panel discussion regarding the power of community, cancer care, and the patient and caregiver experience. All proceeds benefit WIBN DE, Cancer Support Community Delaware and Johns Hopkins Medicine.
Introduction by:
Vic Leonard, Board Chair, WIBN DE
Mike Moyer, NWCA
Nicole Topkis Pickles, Executive Director, Cancer Support Community DE
Panelists Include:
Senator Chris Coons
Lt. Governor Bethany Hall Long
Bob Brams, Former DE Wrestler, Lawyer, & Brain Tumor Survivor
Dr. Dan Sciubba, Johns Hopkins Medicine
Nicole Duffy, Ph.D, Director of Pyschosocial Oncology, Helen F. Graham Cancer Center
Paula Swain, EVP of Human Resources, Incyte