When:
June 5, 2021 – June 6, 2021
all-day
2021-06-05T00:00:00-04:00
2021-06-07T00:00:00-04:00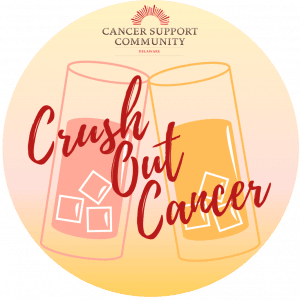 Cancer Support Community Delaware, is pleased to announce the return of our 6th Annual Crush Out Cancer Weekend! Crush Out Cancer will take place Saturday, June 5, 2021 and Sunday, June 6, 2021. June 6th is National Cancer Survivors Day, and to kick off our celebration of the MANY survivors within our community…we need your help! Make a contribution below or at any of our participating restaurants.